If you own an eCommerce website, you will be selling quality products and running paid campaigns thinking that you are doing well. Do you think it is enough? The hardest part of running an online business is getting the visitors and convert them into your customers.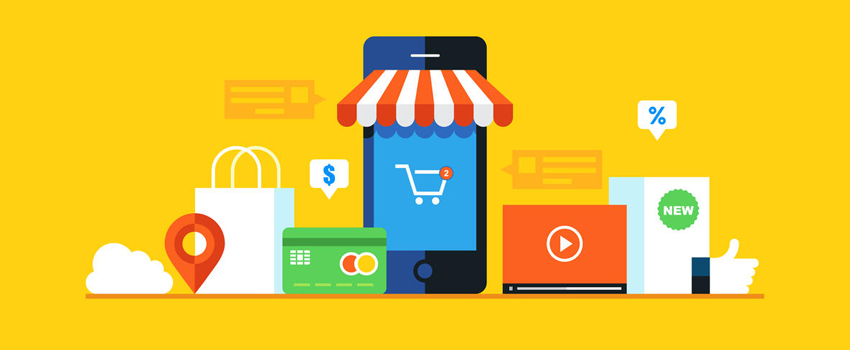 In addition to a great product line and your credibility to operate a market, there are some specific ways to make sure that the person who clicks on your site should stay. For this, here are some tactics that every eCommerce business owner should include in business strategies.
Conversion Rate
The conversion rate is a percentage of site visitors who end up dealing with you. Improve the consumer rate; some useful and actionable solutions are here:
Larger Images

The large product images increase the sales by 9%. Additionally, a high-quality image to see the product in detail is a decent idea.

Trust Badges

A trust seal makes an e-commerce website with required credibility as it deals in a financial transaction. By adding trust badges such as hacker safe, you can improve the sales by 42%.

User-Generated Content

It includes the reviews and pictures taken by your customers that give your estore much more credibility. Customers review with organic photos increase the conversion rate by 26%.

Live Chat

A live chat enables your customer to directly contact for any information rather than filling a tedious form. Because, people are less-patience, they can't wait for your call back or answer of their query later via email.
Website Traffic
For an eCommerce, a website is everything that represents your business. Thus generating website traffic is more important than anything else. To make traffic for your eCommerce website, follow these tips:
Search Engine Optimization

SEO is a broad set of rules and strategies to rank your site on internet searches. From written content to putting image and videos, SEO helps to engage customers, improve conversions and sales.

Website Infrastructure

A quickly accessible site with easy navigation and an uncomplicated menu play a dual role. First, search engines rank such sites faster, and another is it helps to retain your customers. Make sure to create a website with easy to navigate and mobile friendly.

Influencer Marketing

Influencer marketing is an excellent way to generate traffic to your website. Generally, people have become immune to conventional marketing techniques. People who have a moderate fan following and who have established credibility in a particular area are the great influencer. For instances, you can choose the people with a great fan following.
Reduce Cart Abandonment
One disappointing thing is when your site visitors abandon items in their cart and leave without any reason. This act let us know that not everyone who visits your eCommerce website ends up in purchasing with you. So, it is essential to remind those people about the pending items in the cart. For this, you can remember them by sending notifications and pop-ups which include the time bound. You can also offer them a discount so that they can complete their purchase within a specified period. Because, people often abandon their carts due to the time-consuming and difficult checkout process, you can encourage them by providing the simple checkout process.
Geo Target
You may have your client data at your disposal like IP address, time of visit, location, etc. All this can turn out to be beneficial in customizing the visitor's experience according to their region. For example, if you get a customer from a specific city and you are offering free shipping in or around that particular area, you can advertise this to encourage your purchase. Thus, if you pay attention to the Geo IP targeting and learn the origins of your site visitors, you can best anticipate the requirements of your customers as well as improve your retention rates.
Email Opt-In
Email Opt-In allows your customers to receive emails from your website if they want. These emails are an excellent source for marketing and maintaining a loyal customer base. With the help of email opt-in, your customers can stay connected to you to know the new products, deals and discount offers. Make sure to create a simple but catchy message that encourages your customers. You can get your customers email address from the landing pages via a pop-up message which displays if a customer spends some time on your e-portal.
Product Recommendation
Always remember to inform your customers about the most popular product on your eCommerce site to encourage them to buy more. Possibly, not every customer knows about the offers and new arrivals in your estore, but with your unique insights on customer's shopping style can make them aware. For example, if your customers are looking for shoes, you can recommend a complementary product like shoe cleaner along with it.
Though all these tips are helpful in increasing your eCommerce business sales if you need professionals to help you then visit Saskatoon Tech. We provide affordable and successful eCommerce development services. Being a reputed online marketing services provider, we help our clients to grow their business in the term of revenue, leads and higher ROI.