Staying Ahead Through Innovation & Focused Implementation!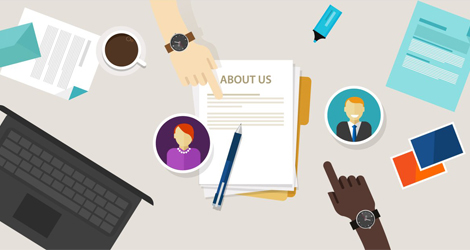 Our company, Saskatoon Tech, is a leading firm in Saskatoon providing web design and development and digital marketing services to various small to large businesses. Our professionals specialize in custom websites, WordPress development, eCommerce development, Internet marketing, graphic design and much more. We implement the latest techniques and tools to serve our clients with the best. So far, we have created hundreds of websites that are running successfully online. We take our time to understand the needs and business objectives of our clients to deliver them exactly what they have envisioned.
Our Vision
At Saskatoon Tech, our experts endeavor to enhance the online exposure and driving relevant traffic to the websites of our clients. With years of experience in web designing and online marketing, we have managed to develop a diversified approach helping our team to boost your site exposure and ranking. Internet has become an indispensable part of our lives and our businesses.
We know that Internet is a powerful platform, if utilized meticulously, can work wonders in soaring your business sales. Therefore, we strive hard to optimize this platform by implementing best SEO, PPC and SMM services ensuring you get a new client every day.
Website design & redesign
Customize website design
Website maintenance
CMS website development
Social media optimization
e-Commerce store development
WordPress web development
Search engine optimization
Pay-per-click advertising
Digital marketing
Graphic & banner design
Logo design & corporate identity
Website design & development
Conversion optimization
Content marketing
Why Choose Us?
Being your local and trusted web design and development company in Saskatoon, we value the trust you have on us. We value our clients and go the extra mile to turn your vision into a reality. We craft WordPress websites that generate more leads and profits. When you choose us, you get peace of mind knowing that you are working with a group of talented web designers and SEO experts in Saskatoon. Our professionals promise to complete every project on time. Our passion drives us to be creative so that you can gain attention of a lot of loyal customers. With an easy to navigate and mobile-friendly website, we enhance your online exposure. If you have any question regarding our services, feel free to call us.