Whether you are managing a WordPress website of your big or small business, its security is necessary always. If you really know the bad effects of unsecured websites then you must be looking for effective ways to protect your website from online vulnerabilities. The size of a business is never a matter, you should protect it from the cyber attacks. A competitive business is another reason to provide security to your business website so that your competitors can't damage it in any way. Below are the major tips that can help in providing protection to your website.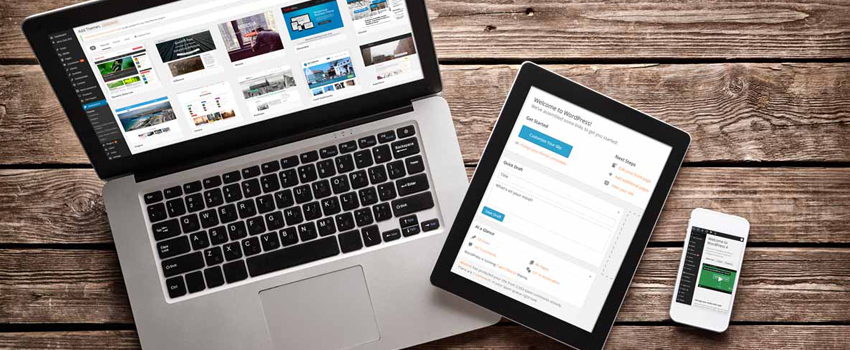 Use Of Strong Passwords
Passwords are the common and primary rule to keep your site safe from security threats. You can provide a password for the server and admin services of your website. A strong password refers to the mixture of special symbols, lower & capital letters and alphanumeric code. It is also recommended to generate a unique password that you can store in your mind easily.
SQL Injection Attacks
It refers to the cyber-attacks in which the attackers use the URL parameter or web form file to access website's database. In case, you are using the standard transact SQL then an attacker may use the snippet of code into the query to change or damage the data. But, you can prevent this by using the parameterized queries.
Install WordPress Security Plugins
There are main three plugins for your WordPress website security:
6Scan Security:

It provides a comprehensive rule-based protection for WordPress website and fixes security vulnerabilities automatically.

Sucuri Security:

It provides protection against the Zero-day exploits, DOS attacks, brute force attacks, etc. Its additional feature is, it helps in blacklist monitoring, malware scanning and website firewall protection.

WordFence:

This is a firewall, security scanner and a bundle of necessary security tools into a single plugin. It secures your website at the blocks malicious code, endpoints, content via an integrated malware scanner as well as remove all the requests from the malicious IPs with the help of real-time IP blacklist service.
Update Your Website Security Plugins
The older version of WordPress software helps the attackers to easily deliver damage to your site. So, one should stay updated with the appearance of a newer version of website security plugins. and keep them updated on time.
Setting Up The File Permissions
A WordPress website comprises many files including media files, plugin files and design files. In case, a necessary file is granted a wrong permission, then it can display the vulnerability for an attacker to exploit. Be aware of how to give permission mode works and change permission on the go.
For better assistance, you can consult with the web designing and developing experts at Saskatoon Tech. We help our clients to grow their business and excel the digital market.