If you are thinking of creating a website with the right inspiration, then choose the template that keeps your brand running at the top of the search engine. With one of the latest website template, you can bring your dreams into reality. Once you choose your favourite template, you can customize it with your ideas by adding engaging text, images, and videos to have a stunning site's appearance.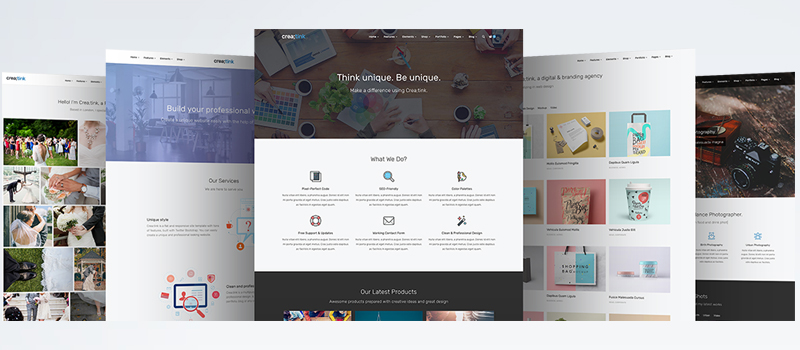 Check out these few website templates that take your brand's image at heights:
Coming Soon Website Template

The template is meant best for the celebration purpose no matter, the occasion is small or big. It is the kind of layout that fills your site with a growing customer list. 'Coming Soon' includes live animations that put good impression on the visitors. This website will give the customers a better taste to know what is new to come.

Event Planners Website Template

If you are a wedding planner, then this template is an ideal option for your services. It is an ultimate event planner template which helps you to share your skills with the outer world. This template includes a simple click on the booking button that directs clients towards your services.

Cooking Workshop Template

Everyone needs a website which looks beautiful and delicious as such as your serving meals. The template 'Cooking workshop' has a perfect base structure to display different food items. It is a kind of template that includes strips and columns to place videos. This beautiful template look keeps your visitors on-site for a long time.

Wedding Planner Template

This one is the modern rustic designed template which is featured with stunning full-width images to attract the visitors. Wedding planner template is included with indefinite colours and timeless typography which makes the visitors scroll it from every edge.

Baking Workshop Template

Baking workshop template is crafted with simple and clean navigation which also includes big images and videos to attract the audience.
When it comes to creating a website design, one must make sure that it keeps you engage with heavy traffic at first glance. For the ideal template implementation, you can choose our web developers at Saskatoon Tech.