In this busy era, a business owner hardly finds out time to concentrate on his business website and forgets to make it appear alive. Here, we are referring alive to a site that is continuously being updated and linked with several other websites and receive regular posts and conversions. If your digital business face is not alive, you are surely landing towards a future of losses and fewer customers.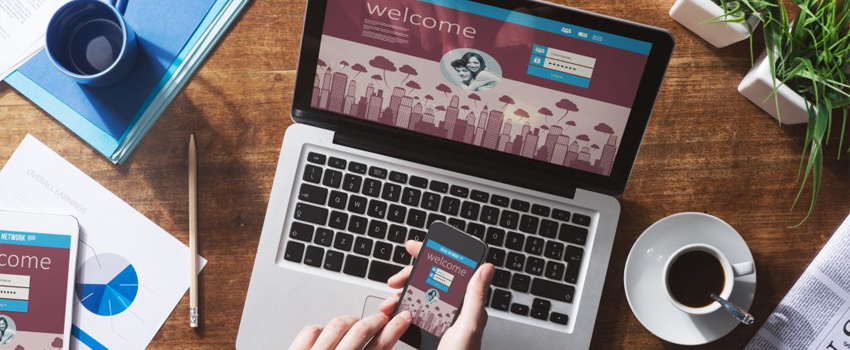 If you are unaware of the recent Google trends and don't know much about how to maintain your website, its better advised to hire a professional web developer who can work on your site responsibly. Here are some of the important aspects you should concentrate upon to make your online business survive in this competitive world:
Check Your Links

Links play a great role in deciding the reputation of your website. Don't opt for the quantity of links, instead aim for getting quality links. Also perform a check on your existing links and make sure every link when clicked goes back to your website. The outside sources of information linked to your website should not be broken, removed or moved.

Update Your Content

Content forms a major part of your website. Out-of-date content doesn't look great, no matter how properly uploaded it is. Make sure the content you upload is up-to-date with relevant information. If a visitor is visiting your site to collect some information and the part he is looking for is absent can really deter him permanently. Get your web content updated at least once in a year.

Responsiveness & Accessibility

Almost all web designers are aware of the fact that Google admires responsive websites. It's your responsibility to test your website on every new browser that enters the market. Whether it is a laptop, tablet or mobile, check for responsiveness and make sure the navigation is not cluttered.

Check All JavaScript Interactions

This is actually a big complex issue that can only be handled by a professional. Almost all new sites and themes rely on the JavaScript for basic functionality. HTML & CSS has a limited approach but still can't be ignored at all. A website will stop performing if there are any JavaScript code issues. Get the theme updated with every new version to enhance the site performance.

Test The Functionality Of Forms

Forms are a way of communication between the website owner and a customer. To experience a service, schedule an appointment or to receive a consultation, visitors usually have to fill the contact or appointment form available on the website. If the forms are not working properly or lacking in functionality, you are surely losing customers, sales, profits as well as reputation. Test the contact form every other day or once in a week for any bugs or errors.

Have A Backup Plan

Backups are essential to restore the functionality of your website, in case it becomes faulty or stops working. Have a plan with a secure web host for holding the back up of your entire website. Though small sites are easy to be backed up, large ones needs to be taken extra care of. In this case, look for a third-party backup that is costly but effective.

Remain Updated With All Hacks

When you build a website, you certainly use hacks and workarounds to make it appear beautiful and attractive. With every update a browser receives, its CSS also gets updated. To make your hacks work as decided, its crucial to get them updated with every new version that arrives on the internet.
There are the few ways to make your website stay alive and engaged with up-to-date features and functionality. If you are looking to redesign or maintain your existing business website, feel free to consult our web developers at Saskatoon Tech.